Careers with Acacium Group
We constantly seek dynamic professionals to join our global teams, including clinicians, customer service, finance, marketing, people, recruitment, sales, technology and transformation.

Are you eager to achieve your full potential? Whatever your skills and experience, if you are driven by excellence, we could have the perfect role for you.
A word from our CEO
Our business has a global footprint, and Chief Executive Officer, Mike Barnard is responsible for ensuring our organisation grows in a way that will positively impact society. Learn more about what we do, and how you could be a part of it in his own words.
View our opportunities
Why work for Acacium Group?
As a leading global healthcare delivery partner, we uniquely understand the importance of wellbeing in the workplace. Putting processes in place to support continuous improvement, we create a culture that helps colleagues thrive.
We have a wide variety of initiatives and benefits that recognise the value of individual contributions. By working with us, you'll enjoy generous pay and bonus schemes and a host of core and optional benefits, from health and wellbeing plans to shopping discounts.
High-performing teams and individuals are celebrated and rewarded in company-wide recognition programmes. Your success is our success – and we celebrate that.
We believe career progression shouldn't come at the expense of your other commitments – and it doesn't have to. Acacium Group's flexible working practices can make 'work' work for you. The specific demands of your role may dictate whether you work remotely, hybrid or in-office, but we'll do what we can to support you in achieving your professional goals without compromising your personal ones.
As a global business, we value diversity's importance for our people, clients, customers and the communities we serve.
Celebrating what makes you 'you', hundreds of colleagues worldwide engage with our five employee-led networks that support open and honest conversations around race, gender, LGBTQIA+, neurodiversity and body image. Proactively creating safe physical and digital spaces for learning and discussion, we are committed to creating an inclusive culture for all.
Upskilling our people is critical to making our vision to be the global healthcare delivery partner a reality. Whether you are embarking on an apprenticeship or seeking to build on your expertise as a senior leader, our dedicated learning and development team offers easy-to-access certified qualifications, courses and tailored learning plans to help you build a career a career you can be proud of.
Private medical insurance & critical illness cover
Private pension
Dental insurance
Motor discounts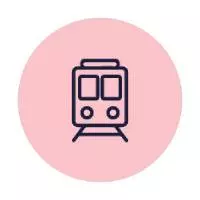 Season ticket loan
Shopping & cinema discounts
Gym Flex
Cycle to work
Our values
Our values inform everything we do; from the way we deliver our services, partner with clients and engage our people.
Driven by excellence

Passionate and ambitious, delivering with integrity.
Putting people first
People's wellbeing is our priority. For the people we care for, the people we work for and the people who work with us.
Always by your side
Action when you need it, constant and reliable.
Early Careers Programme
If you're newly embarking on the world of work, we can support your first crucial steps on the career ladder through work experience, internships, and degree apprenticeships as part of our Early Careers Programme. Earn while you learn and gain an accredited qualification to set you up for career success.
Learn more
Finding your fit
If you don't see the role you're looking for but think you could add value to our business, we'd love to hear from you. As a growing global business, we're always looking for talented people to help us fulfil our purpose to improve people's lives. Send us your CV we'll contact you if we find a role that's a good fit for your skills and experience.
Send a CV
Employee stories
Want to know more about developing a career with Acacium Group? No one's more qualified to share their experience than our team – hear it straight from them.
Our Talent Attraction Team are invested in keeping you up-to-date with future vacancies and supporting you in taking the first step in your career with Acacium Group. Please submit your CV and we will be in touch with suitable vacancies.
Connect with us
There's always exciting projects, events and celebrations happening throughout the Group. Follow our socials to see what our teams have been up to.